ABOUT DOCTOR'S CHOICE SOUTHEAST
Your Dental Practice Broker Founded by Randall Maynor and Kenny Jones, two trusted and highly respected licensed real estate brokers helping dentists in the community for over 50 combined years. We can assist you anywhere in Florida, Georgia, South Carolina, North Carolina, and Virginia. If you are thinking of retirement or purchasing your dream practice, you owe it to yourself to seek out the best. To get optimal results, it takes a well-trained, experienced transition broker. The transition of the business is very critical for both buyer and seller, and you want to assure this is to be done properly. Doctor's Choice Southeast is just that. Through maintaining the highest level of ethical, professional conduct, and personalized service our objective is to ensure your transition is successful and seamless. We are dedicated professionals with our goal being to help you.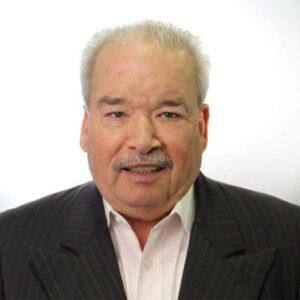 Randall understands the objectives of dentists who are ready to sell their practices as well as those who want to acquire a dental practice.
He is recognized for being able to articulate the most complex business challenges. 
He has over 30 years of In-depth experience in healthcare and dental software business needs. 
Randall is Managing Partner for Georgia, South Carolina, North Carolina, and Virginia 
Randall is married for 20 years with two grandsons. In his free time, he loves to play tennis and travel!
Gail Haupton
"Thank you for assisting in the sale/purchase of my husband's office. You really assisted with a good part of those details that become a nuisance to most people. I, for one, am glad it's finally over and my husband is a happy man!"
H. John Park, DMD
"I thank God that your company found the right spot for my new venture. I'm very satisfied with your service that dealt with the matter professionally and with friendship. Thank you again, Kenny and God Bless"
Dr. Mick Kiefer
"I have been a dentist since 1983. In a recent practice purchase, Doctor's Choice showed consistent professionalism which outmatched most I have experienced in my career thus far. Because of their experience, insight, and persistence, I was spared from many hours of legal counsel (and associated expenses). As representing both buyer and seller can be awkward, they did an outstanding job of moving the process along, while facilitating fairness and providing sound advice to both parties. My new practice is as good, actually, much better than what I was introduced to; I have never been happier. I would use this company again for this or related services with no reservations."
Dr. Donna Dicrescento
"I just purchased my second practice through Doctor's Choice Companies. I am extremely comfortable in working with this excellent company who cares about my success. They are thorough, professional and serve clients with integrity."
Dr. Parker
"I just sold my practice and building through Doctor's Choice Southeast. I am extremely comfortable in working with this excellent company who cares about my legacy. They are thorough, professional and serve clients with integrity."
Dr. Keadle
"I just sold my practice through Doctor's Choice Southeast and I am extremely pleased in working with this excellent company who cares about my practice. They are thorough, professional and serve clients with integrity."
Dr. Van Scoyoc
"I just purchased my second practice through Doctor's Choice Southeast. I am extremely comfortable in working with this excellent company who cares about my success. They are thorough, professional and serve clients with integrity."